Delivering the data-driven organisation of tomorrow, today!
Data Strategists turns data into value by connecting your corporate strategy with data and analytics.
It isn't turning on a single light, it is more a case of shining multiple lights brightly on opportunities otherwise overlooked and identifying how to realise the corporate goals faster, smarter and more effectively through the use of one of your most important assets – data.
Data and people are the biggest drivers of success. Innovation needs both to succeed, and most organisations are failing to connect these resources effectively. Those that do see a significant uplift in productivity, performance, customer and employee engagement compared to those who are not investing in data.
Data Strategists takes an holistic approach. We engage with senior executives to understand the corporate goal, translate this into effective outputs to achieve the objective, whilst ensuring the organisation is ready and able to exploit the information.
We call this approach 'information readiness' – is your organisation information ready?
Data Strategists operates a flexible approach to its clients, offering a range of ways to start to maximise value from data.
The key is to appreciate that data, like any asset, requires investment to generate a return. It simply isn't productive to assume all data is of good enough quality to deliver value. Indeed, poor quality data could even hinder value by leading to the wrong decisions!
Data Strategists can help at every step of the information lifecycle, from laying the data foundations – introducing data governance programmes, defining master data management, implementing data solutions such as single customer views, data acquisition and new systems – to data exploitation activities, including reporting, management information, analytics and insight.
We have expertise in building high performing teams in both the public and private sector to deliver end-to-end data, analytics and insight capabilities. This is often integrated with defining and executing a data strategy within an organisation, hence the name of the organisation.
Talk to us about how we can define your data strategy, or implement change in your organisation, to turn data into an asset delivering value.
Data Strategy book launch 23rd August 2021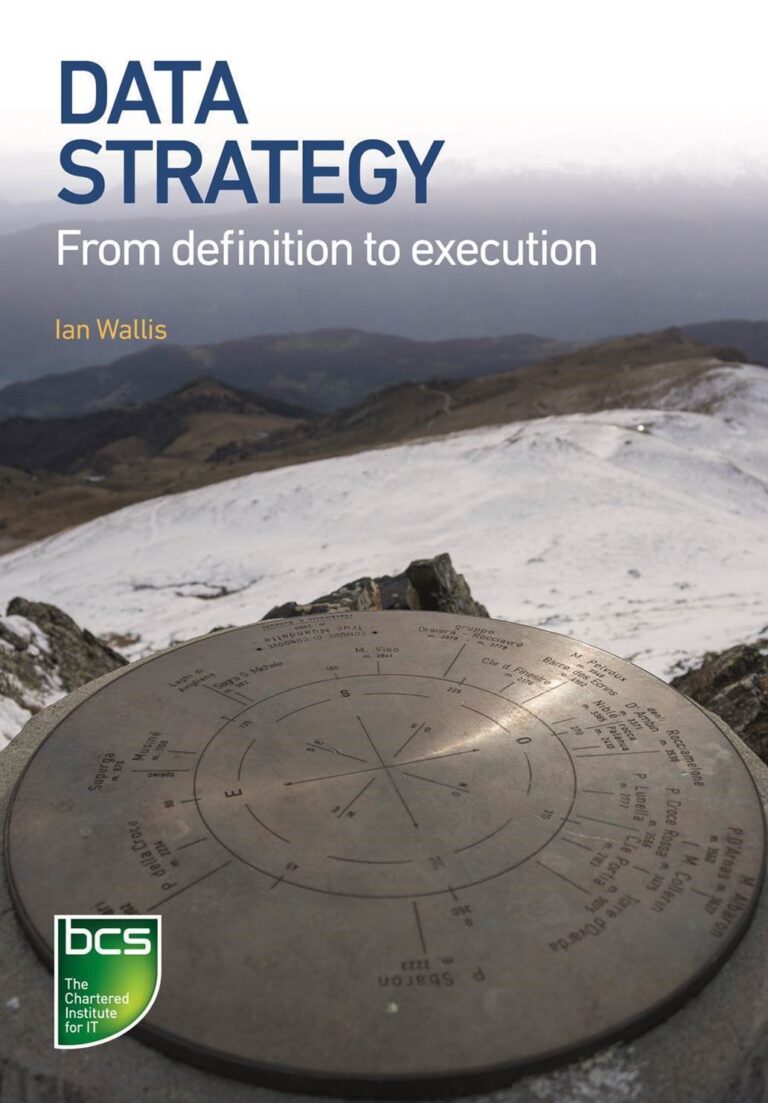 The launch of Data Strategy: from definition to execution is due at the end of August. This marks the first book by Data Strategists, with BCS – The Chartered Institute for IT – the publisher. It is aimed at anyone with an interest in devising or implementing a data strategy in any type of organisation, and takes the reader through a detailed review of how to ensure a data strategy is set up to succeed.
The book is available through BCS, Amazon and a range of other well-known book sellers:
https://shop.bcs.org/store/221/detail/workgroup?id=3-221-9781780175416
ISBN: 9781780175416
I read this book cover-to-cover in one day. Why? It's the first to fully weave the fundamentals of strategy and cultural change into the 'technical' aspects of creating and executing on a well thought out data strategy. A must-read for all who desire tangible, long-term results from the use of data in decision-making throughout an enterprise. Masterfully written, Ian!
For more information on Data Strategists and our innovative ideas on information and its commercial application…